It's easy to forget about the gentle giants growing high above our green grasses, but caring for your trees is crucial to the overall health and appearance of your lawn. Large trees in particular require special attention, as they become more vulnerable to the elements as they age — and more dangerous as they grow in size.
At Jay-Lan Lawn Care, our technicians are trained to assess your trees and provide the care needed to prevent a variety of frustrating tree-related expenses in the future.
Why Trim Trees Regularly?
By pruning and trimming your trees, you can aid in disease prevention, ultimately improving their lifespan and appearance. Additionally, by removing branches that have become too full or cumbersome, you can allow more sunlight in to improve the growth of your lawn and other landscaping plants.
Finally, a properly-trimmed tree presents less of a threat to your home in high winds and storms. Large trees can do extensive damage to property. A plan for professional tree care can help you avoid a potentially expensive situation.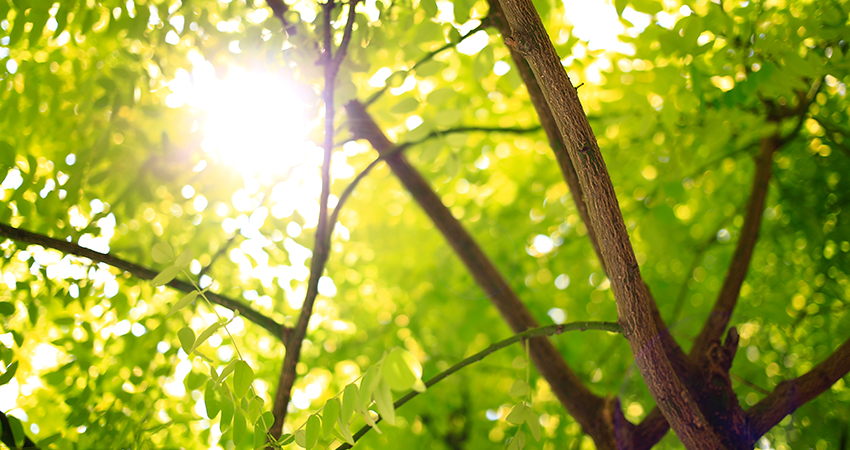 Trust Jay-Lan With Your Tree Trimming Needs
Since 1975, Jay-Lan Lawn Care has both witnessed and implemented the many benefits of tree trimming in our region. By adding tree trimming to your Five Step Program, you can protect and increase the value of your property, while providing your landscaping with a truly professional touch.