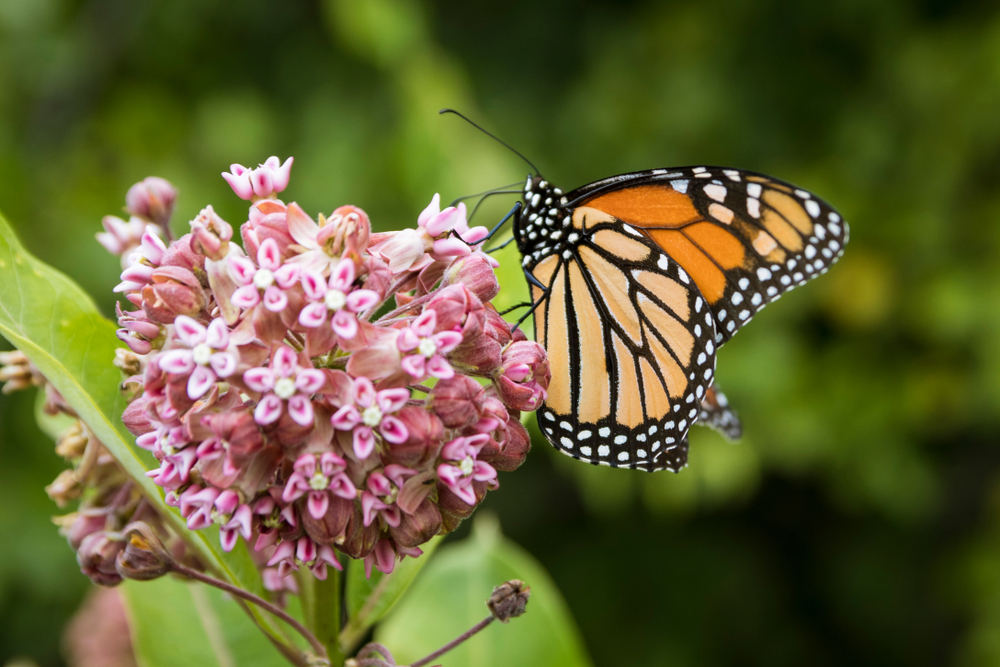 Iowa-Friendly Landscaping: Native Plants and Environmentally Sustainable Practices
Exotic plants may look interesting and unique in your home or business landscape, but it's important to remember that they are invasive and can actually harm other plants and wildlife in your community. Replace excess turfgrass and exotic plants with IA native plants to help create sustainable ecosystems where you live.
Get a quote for sustainable landscaping services for your Iowa home or business! 
Why Should I Use IA Native Plants at My Home or Business?
There are many reasons to use plants that are native to Iowa as part of a sustainable lawn care program. These plants are naturally adapted to the climate and terrain of our state, so they thrive naturally in our area. Because of this, native plants:
Need much less water than lawns or many invasive species

Don't need fertilizer or excessive pesticides 

Provide food and shelter for birds, butterflies, pollinators and other wildlife 

Prevent erosion

Help maintain healthy soil

Are less expensive to maintain than turf grass in the long run
Best Practices for Growing Iowa Native Plants 
Native plants tend to grow slowly, so patience is important.  Professional vegetation control helps native plants to get established by mowing or using herbicides or mulching to kill existing vegetation, so your seedlings are not overtaken or destroyed by weeds.
In the second year of planting native seeds, you'll want to maintain a higher mowing height to avoid damage to native plants. You'll still need to use weed control methods during this stage. By the third growing year, most annual weeds will be under control, but it may take up to 6 years for some native species to mature and produce seeds,
The optimal time to plant native seeds depends on the species you choose. It's possible to plant successfully at other times, but it will require more work and attention. Ask the seed distributor or a landscaping professional for help with seed depth, amount, and timing. 
Iowa Plant List  
Iowa has a 4-season climate that is moderate compared to neighboring states and regions, but geography and conditions vary widely from place to place. A landscaping expert in Iowa can help you plan the perfect native landscape for your property. Here are just a few of our favorites that are easy to care for:
Wildflowers
Yarrow

attracts bees, butterflies, birds, and native insects because of its inviting fragrance and attractive white and yellow flowers. It is great for groundcover or a new garden since it grows fast and thrives in hot, dry climates.

Butterfly milkweed

attracts ladybeetles, bees, insects, and… you guessed it, butterflies! This showy flower is easy to care for and repels rabbits and many invasive pests from your garden.

Columbine

brings hummingbirds to your yard and it makes for good ground cover since it thrives in either sun or partial shade and sandy or loamy soil.

Blanket flower

is another wildflower that is beautiful to people and pollinators alike. It is drought tolerant and needs no fertilizer to grow in Iowa.
Iowa Native Trees
The Bur Oak thrives

in all sorts of conditions, even drought and poor soil. It can grow to be 100 feet tall, so it's a good choice if you've got a lot of space and want a shade tree that's easy to care for.

Black walnut trees

have a dramatic black bark and edible nuts, and they increase curb appeal and property values without a lot of effort.

The American Elm tree

can grow in poor soil and even urban areas once established. It makes for a good shade tree for Iowa residences
Shrubs
Sumac shrub does double duty as curb appeal or groundcover, and its dense roots prevent erosion.
Ninebark prefers full sun and grows up to 10 feet with a spread of 6 to 8 feet. It has dark green leaves but blooms flowers in the springtime without needing much maintenance or water. 
Serviceberry is a shrub, but it blooms beautiful ornate flowers in the spring and edible fruit in late summer and fall. It's resistant to most diseases and tolerates drought and weather extremes well.
Start Landscaping with IA Native Plants 
Ready to start or build your sustainable landscape with plants that are native to Iowa? Get a quote from an experienced Sioux City lawn care company today!