In order for your lawn to be healthy and beautiful, you need to regularly care for and maintain it. An essential aspect of lawn care is proper lawn aeration. The idea behind lawn aeration is that, using a lawn aerator, you should help the lawn "breathe." Lawn aeration relieves soil compaction, enhances grass growth, and keeps your lawn healthy.
Here at Jay-Lan Lawn Care, our landscaping experts provide lawn aeration services to Sioux City, IA homeowners. With the proper attention from our professional landscapers, your lawn can be a truly thriving ecosystem.
What is Lawn Aeration?
In order for grass roots to thrive, they need air, water, and nutrients to grow thick, deep, and strong. When your lawn's soil becomes compacted, even if it's just slight, it inhibits the flow of essentials that support thicker, healthier turf growth. When done properly by a professional lawn care company, aeration creates holes down into the soil to alleviate compaction so that air, water, and nutrients can reach the roots of the grass.
If lawn grasses are deprived of their basic needs by compacted soil, they struggle in stressful situations such as low rainfall, summer heat. If this occurs, they can lose their healthy, rich color. Eventually, the grasses thin and die out completely, even though the oxygen, water, and nutrients are only inches away. Even a single aeration session is often enough to get your lawn on the path to being healthy once again.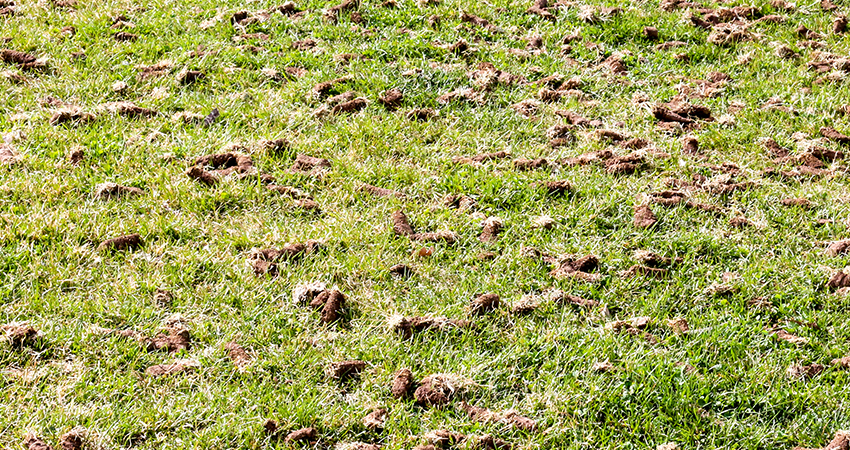 How it Works
When using lawn aeration equipment, a landscaper will pull plugs, or "cores," of soil out of the ground, which lets air in, providing the necessary oxygen and nutrients to the grass roots. The plugs should be two to three inches in depth, allowing plenty of room for things to get in. The plug removal process is facilitated by watering the lawn the day before, but be sure not to water to the point of muddying the soil.
What to Expect
At Jay-Lan, we use only the finest aeration equipment and chemicals in the industry. We know the importance of high-quality fertilizers and equipment, and one of our primary goals is to provide our customers with products and services that are worthy of our residential and commercial lawns.
Who Needs It
Everybody who has a lawn should have it aerated every so often. Most experts recommend aerating during or right before the time your grasses reach their peak time for natural growth. For cool-season grasses, such as those found in Sioux City, early fall or late spring are the best times for aerating.
Our Process
If you determine that it is time for lawn aeration, simply contact us and we will schedule a time to visit your lawn to see what kind of work is necessary. We bring years of experience, an intimate knowledge of our region's soil and plants, and countless satisfied customers.
Call for a FREE Quote!
If you're ready for your lawn to get healthy again, contact Jay-Lan Lawn Care at (712) 252-5252 for a free quote.