Even well-established, mature lawns need a little help sometimes. Factors like drought, disease, insect damage and overuse can all contribute to weak patches of grass in your lawn. The experts here at Jay-Lan know just how to correct those weak patches and, ideally, prevent them from happening in the future.
The process of overseeding is a fairly straightforward one in which lawn service professionals spread grass seed over an already-established lawn. Regularly overseeding your lawn will help to fill in thinning patches before they become an unsightly and frustrating problem. This strategic process is one of the most effective ways to keep your grass growing consistently and beautifully for many years to come.
While this process seems to be a simple one, the truth is that your overseeding needs can vary greatly by region, climate, and season. The professionals at Jay-Lan lawn care are prepared evaluate your overseeding needs and provide you with the most useful plan for your lawn.
Superior Overseeding Services
Overseeding is a complex process, and is much more than simply scattering seeds over your grass. Our technicians use their extensive training to plan and implement the most effective overseeding process for your residential or commercial lawn.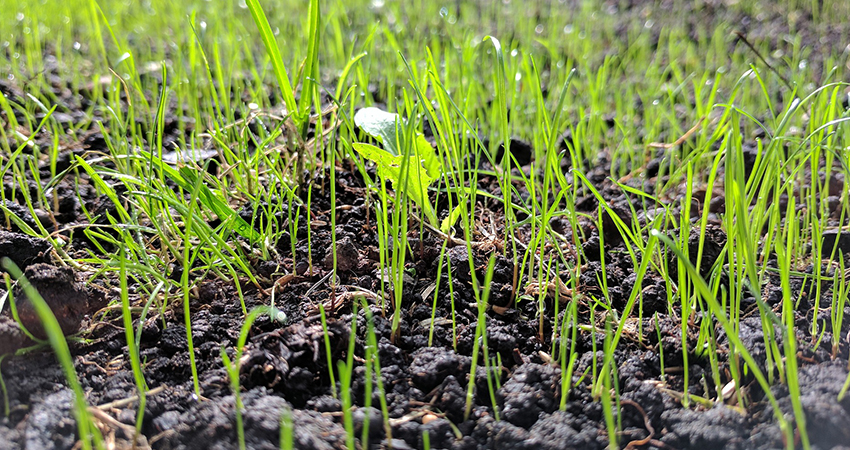 Save Time

Hiring a commercial or residential lawn care company to evaluate and maintain your lawn will save you countless hours of your precious time.

Save Money

It seems odd to say that paying for something will save you money, but in this case it makes sense. To properly fertilize, aerate, and apply lawn chemicals, you will need to purchase costly equipment that requires regular maintenance and upkeep.

Pay for Expert-Quality Lawn Care

Jay-Lan Lawn Care has over 40 years of experience. This means that our technicians are fully-versed in lawn chemicals, pesticides, fertilizer, local climate, local soil, and regional growing seasons.