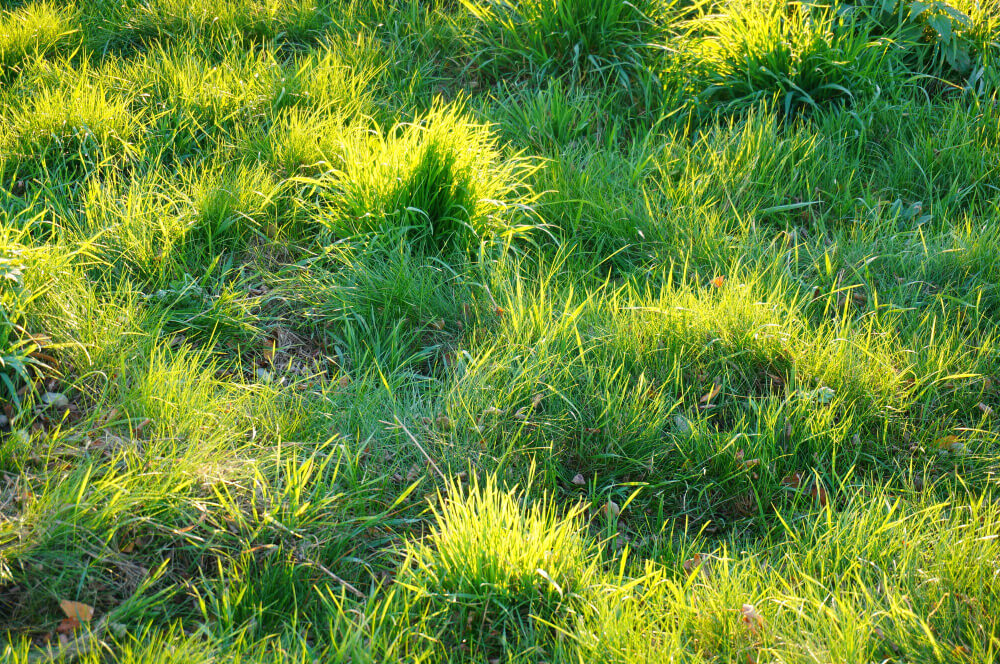 Patchy Lawn and How to Repair It
Even the most attractive and well-established lawns can sometimes run into trouble and become patchy and ugly. Although this may seem like a really big deal, it's something that can be remedied if you know how. One of the most common and easiest ways to fix a patchy lawn is overseeding, but this process needs to be done the right way. And that's why you're here—to find out exactly how to repair a patchy lawn correctly.
Overseeding is typically a straightforward procedure and can save an unsightly lawn and turn it into a fabulous, lush sight for sore eyes. But, yes, it should be planned well, so stick around so we can teach you just how to get it done appropriately!
What is Patchy Lawn?
First things, first. What exactly is a patchy lawn? Well, it's exactly what you're imagining right now—a brown and green lawn with bare, ugly patches. This can happen to any lawn, even if it's been very green and healthy for the past few seasons. The grass can gradually deteriorate until it becomes brown and stops growing altogether. If that's the case, even applying fertilizer and lawn dressing can't save your lawn. If you notice that your lawn is looking dull and like it's dying, you should react as soon as possible!
Repair a Lawn With Seed
If you plan to repair your lawn yourself using new seeds, here's what you need to do:</p>
First, cut the area around the dead turf with a shovel or sharp and sturdy spade. The flat part of the spade can be used to lift the dead turf and remove it. You should remove at least a couple of inches of grass and thatch.
Next, you have to fill in the now-open area with clean topsoil so it remains level with the rest of your yard. You can then rake out the area so it's nice and smooth. Make sure there aren't any big clumps in the soil.
Once that is done, cast a thin layer of your new seeds on the area and use your rake to work them into the topsoil. Cover with straw so moisture is locked in and the seeds won't get pecked by birds.
Repair a Thin Lawn by Overseeding
If you want to focus more on overseeding, you'll have to rake the area well and make sure there are no leaves or debris. You'll then cast the seeds over the turf and spread topsoil or compost on the lawn. About half an inch should be enough. Rake the seeds and soil (gently!) into the grass. Water your seeds until they germinate and sprout. Once they've started to sprout, you should water your lawn daily and apply fertilizer before the summer gets too hot.
Patching Your Lawn With Sod
To patch up your lawn with sod and quickly repair bald spots, you simply have to fill them in with cuttings from rolls of sod. You can buy this at a sod farm or garden center. Make sure you've prepared the area and water the sod thoroughly.
Contact Jay-Lan Lawn Care Services for superior overseeding services
So now that you know more about overseeding, it's time to suggest that you leave this process to professionals. Sure, you can do it yourself if you want to, but why risk failure if you can get an expert team like the knowledgeable folks at Jay-Lan Lawn Care Services to do it the right way and guarantee a healthier lawn once it's done? Overseeding is straightforward but surprisingly complex, so reach out to our team today and find out exactly how we can help bring your garden back to life!