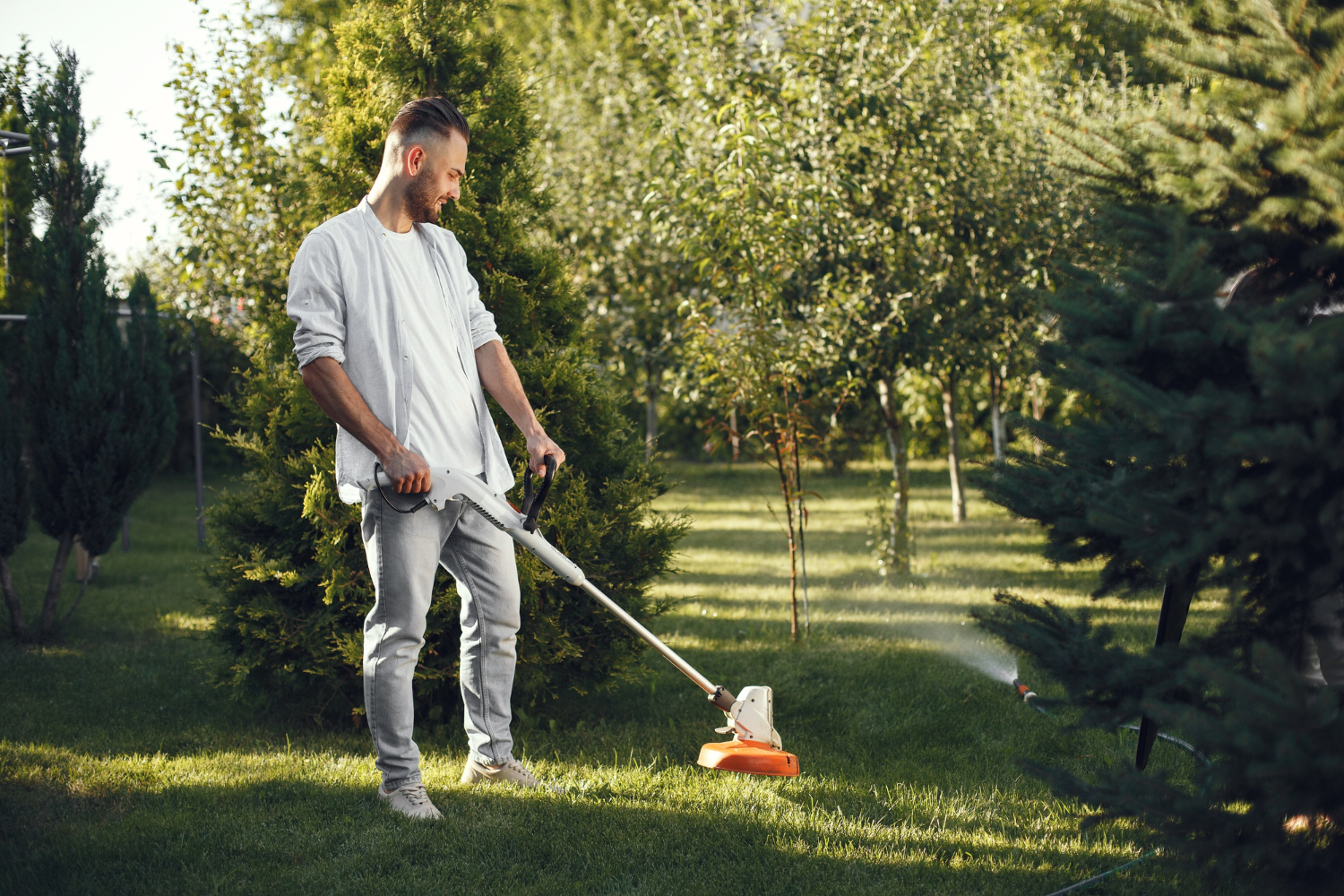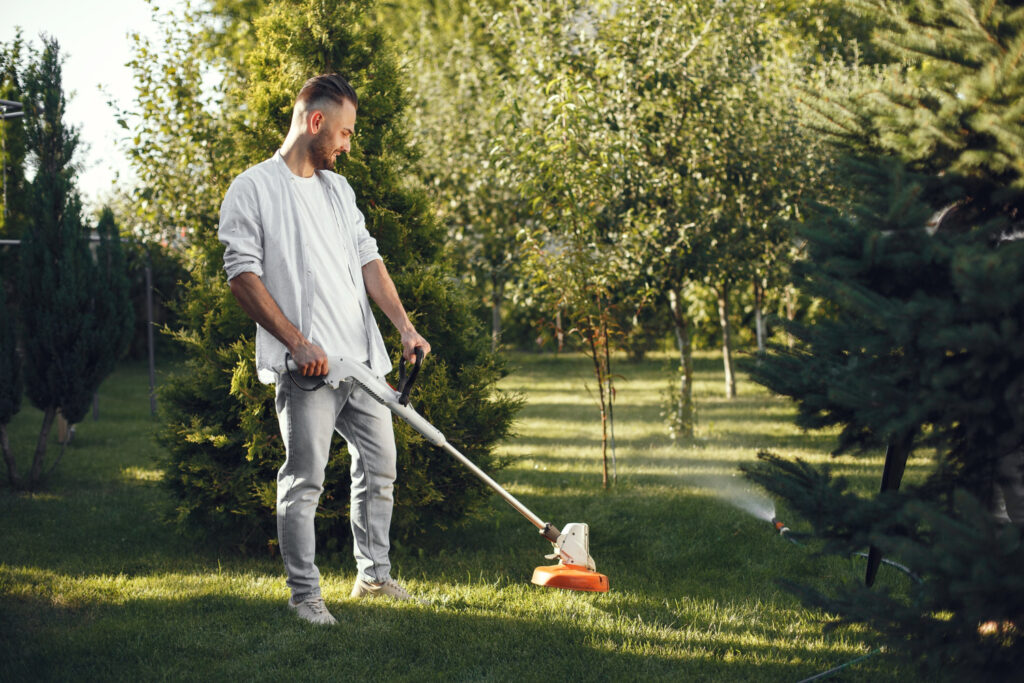 Lawn Care Tools for Iowa Homeowners
Having your own lawn to take care of is both exciting and intimidating. A professional lawn care company can help, but you'll still want some lawn care tools of your own. You don't have to buy everything at once, but some basic lawn equipment will help you keep your lawn beautiful and healthy.
Discover the benefits the Jay-Lan Five Step Lawn Care Program for IA homeowners
Lawn Mower
A lawn mower is the most basic tool to keep your grass healthy. Choosing the right mower can be confusing with so many different options out there. Gas or electric? Corded or cordless? Do you need a riding mower?  Some things to think about when purchasing a mower:
Cost: Consider which features you'll actually need, and don't forget to figure in the cost of mower maintenance

Type of mower: If your yard is less than ¾ of an acre, a push mower is probably fine, but riding mowers and zero turn mowers might be better for larger lawns.

Deck Width: Mowers with wider decks let you mow the lawn with less passes, but narrower decks may be better if your yard has a strange shape or lots of obstacle 

Grass clippings:  Side discharge mowers throw the clippings back into the yard while other types bag them.If you plan to

recycle your grass clippings

as mulch or compost, this might matter to you.

If you purchase a cordless mower, you might consider bundling your purchase with other cordless electric yard tools to save money and use the same batteries and charging system.
Water System
Your lawn needs water to grow and we can't always count on the rain in Iowa. A hose is the most basic and inexpensive way to water your lawn, but a professional irrigation system can make watering more efficient and effective. 
Book an irrigation system consultation in Iowa
String Trimmer/ Weed Wacker
Even if your mower can get to most parts of your yard, you'll probably want a string trimmer, also known as a weed whacker, for those little nooks and crannies. String trimmers can be gas-powered or electric, and electric weed whackers can be corded or cordless. 
Edger
If you want to create boundaries between your grass and another surface like a walkway or garden, an edger is what you need. You can use a string trimmer to do edging, but it won't be as precise as a dedicated edger. Manual edgers require hard work and experience while motorized edgers are easier to use. 
Blower 
Leaves can be damaging to your lawn if they remain on the grass for too long. Depending on how many trees you have on your property, a leaf blower may  not be as crucial as some of the other lawn care tools, but it makes it easier to clean up after yard work. 
Spreader 
You may not think you need a spreader, but this basic piece of lawn care equipment is extremely versatile. A spreader can be used to evenly distribute fertilizer, grass seed, and soil amendment treatments on your lawn. You can also use it for ice melt during harsh Midwest winters. Spreaders may be hand held, mounted on your shoulder, or on wheels so you can walk behind them.
Gloves
Though it may seem obvious, a good pair of gardening gloves is essential if you'll be working on your own yard at all. Gloves protect your hands from dirt and any chemicals used on your lawn, but also from cuts, scrapes and blisters. Pick a pair that fits well and has good protection without limiting movement.
Shovels 
Yard work will inevitably involve digging, and one shovel is not going to fit all yard tasks. Your lawn care tools should at minimum include a hand-held shovel for digging small hales and weeding by hand and a full size shovel for larger jobs. You may want additional shovels for specific tasks around your yard or garden.
Rakes
As with shovels, one rake shouldn't be doing all the jobs. A garden rake is great for spreading soil, but you'll also want a leaf rake to remove leaves from your lawn and garden without causing damage to the ground beneath them.
Cutting tools
Many things around your yard will need to be cut and trimmed, and your kitchen scissors just won't do the trick. The specific tools you need will depend on what grows on your property and which yard tasks you will do on your own. The basics include:
Pruners for bushes

Loppers, for pruning of large and high branches

Snips for fragile pruning jobs

Shears for miscellaneous cutting tasks
Get Help With Lawn Care In Sioux City
Even if your lawn equipment shed is well-stocked, it's okay to ask for help with yard care! Our professional lawn care team in Sioux City saves you time and money so you can enjoy leisurely time in your yard. Contact us today to create the right lawn care program for your property!