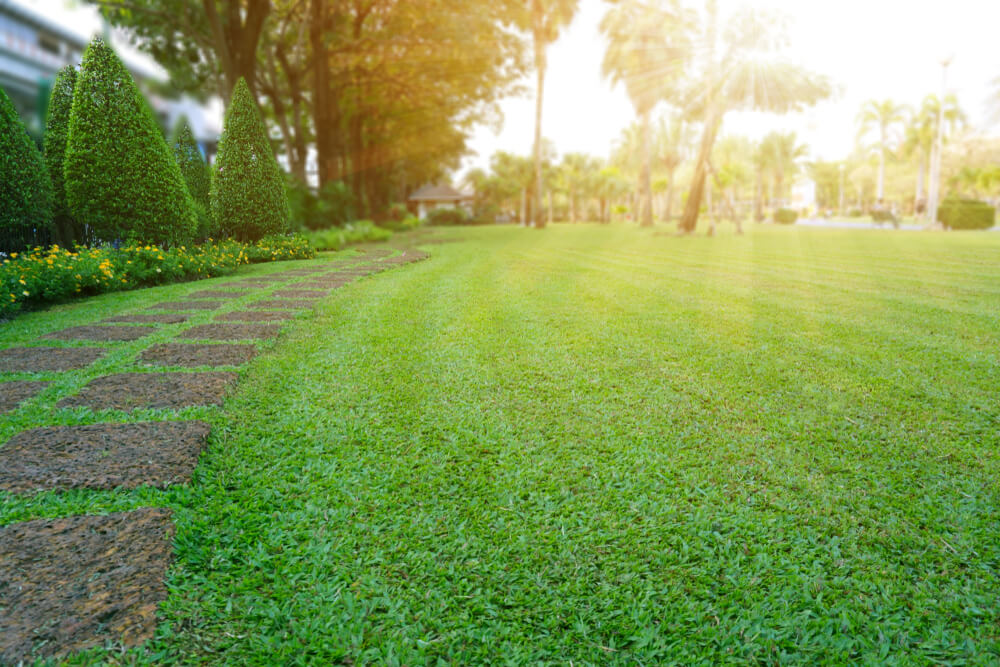 New Year's Resolutions for Your Lawn
A beautiful lawn is something that most of us aspire to, but it can be a lot of hard work. However, there are a few ways that you can make this task easier for yourself and get better results.
We've done the relevant research for you and gathered all the best ways to take care of your lawn to ensure it's healthy and beautifully green. Make these New Year's Resolutions for your lawn and you'll soon have a gorgeous, eye-catching lawn you can be proud of.
Do Some Cleaning
The very first lawn care New Year's Resolution you have to make is a fairly simple but effective one. You need to prepare your lawn for the coming spring by cleaning it up. Get rid of twigs and leaves, and any other debris that has gathered over the winter.
You can use a simple rake or an air blower if you have one and give your lawn a well-deserved cleaning.
Trim the Trees
The next New Year's Resolution to take seriously is trimming the trees in your yard. If there are dead branches, cut them down as soon as possible. Leaving them as they are can lead to them falling off and causing injuries or damage.
You can hire a tree trimmer to help you safely trim your trees and it doesn't have to happen that often. However, if you haven't trimmed your trees in a while, do so now.
Fertilize Your Soil
One of the best tips to prepare your lawn for the new year is simply to give it good fertilizer. A beautiful and healthy lawn starts with healthy soil. Start the year off the right way by fertilizing your lawn and giving it all the nutrients it needs for a spectacular and healthy rest of the year.
Practice Weed Control
Weed control is essential for lawn care, and you need to make it part of your New Year's Resolutions for your lawn if you want a healthy lawn. Weeds can easily overrun your lawn, so it's something you should be vigilant about.
Whenever you notice weeds, pull them out and also look into the most effective weed control solutions for your lawn to get rid of weeds you miss.
Mow Your Lawn Regularly and at the Proper Height
You probably already know that mowing your lawn regularly is important for any lawn, so it's likely that this point is already on your list of lawn care New Year's Resolutions. Still, it's important enough to mention anyway.
Make sure you have a good schedule according to the changing seasons and that you're not cutting the grass too short.
Irrigate Properly
Last on our list of tips to prepare your lawn for the new year, but certainly not least, is the encouragement to irrigate your lawn properly. You should practice good water management so you're sure you're irrigating your lawn deeply.
Also, your schedule should be infrequent because this leads to a healthier lawn, which many folks don't realize.
Let Professionals Take Care of Your Lawn's Critical Needs
Sometimes, even the most well-meant efforts aren't enough to make a lawn look as good as possible. All you need then is a little bit of help from professionals Jay-Lan Lawn Care serving Siouxland, IA, and the Tri-state region, who make it their business to grow lovely lawns.
We will happily send one of our professional technicians to assess your landscape and give you lawn care advice and tips you can bank on. Reach out today for a free consultation.